Cozumel derives from the Mayans who came 2,000 years ago. According to the legend, the goddess of love and fertility, Ixchel, lived in Cozumel and the island was a place of pilgrimage. When residents build temples in her honor, the goddess sent in gratitude her favorite bird, the swallow, and the Mayans called the island Cozumel, meaning "the land of the swallows.
Cozumel is the place in Mexico to receive the first sun rays. It has a system of Mesoamerican reefs that spans over twenty-two kilometers, extended in white beaches that frame it, but they are not the only thing that will make you love the island. Thanks to its great marine biodiversity, it is considered an ideal place to practice diving. The great reef banks that form live underwater gardens are home to a rich and varied marine fauna. Apart from offering spectacular, dreamy landscapes, it has a wide variety of ecotourism activities such as zip lining, kitesurfing, windsurfing, surfing, swimming with dolphins, snorkeling, fishing and so much more.​
DZUL HA REEF
@ The Landmark of Cozumel

Come experience the warm waters of the Caribbean. Cozumel is one of the best places in the world to dive & snorkel. It's a water-lover's paradise - so come and explore the word famous Dzul Ha reef located just a quick swim away.
Contact The Landmark Resort of Cozumel for more information.
DISCOVER MÉXICO
Stories, people, art, food, gardens, architecture, music and traditions all blend together to create the rich history and culture of Mexico. At Discover Mexico, guests are connected to the colorful heritage of Mexico - past and present!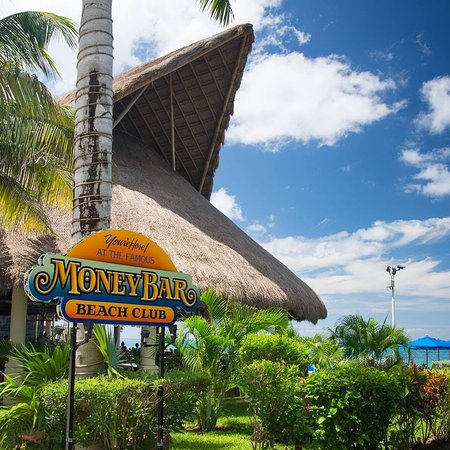 THE MONEY BAR BEACH CLUB
Enjoy an extensive and family-friendly American and Mexican menu at The Money Bar, where the tables and bar contain currency from all over the world. And every seat in the house has an ocean view!